It's often difficult finding the time to take care yourself whilst balancing work, family and your social life. Despite the ups and downs of 2020 and the Coronavirus pandemic, one silver lining is that more persons took the time to review their lifestyles and dedicating time to self-care and living healthier lifestyles became more mainstream.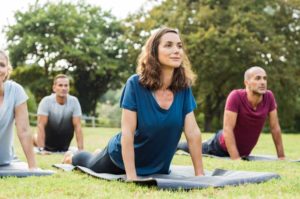 Due to lockdowns and the closure of restaurants, persons resorted to cooking homemade meals. With the closure of bars, nightclubs and other entertainment avenues, many established fitness routines as exercise was one of the only allowed reasons to leave your home during lockdown. The entire world saw a significant shift to focus on healthier lifestyles through fitness, eating well, and overall care of the mind, body and spirit.
Nevertheless, lockdowns, curfews and movement restrictions were stressful in themselves. As the world slowly reopens and life returns to our 'new normal' it's important that those healthy habits you have developed remain part of your lifestyle. For yoga and wellness enthusiasts seeking a relaxing – and well-deserved – break, then a Soulful Point Yoga Retreat and Getaway will certainly leave you feeling refreshed and re-energized.
Picture perfect, 180° ocean views; lush, beautifully landscaped gardens; a natural beach, green mangroves and pure nature are the backdrop to your customized yoga retreat. Enjoy daily meditation, yoga with our professional certified fitness instructors, introductions to alternative fitness styles such as Soul Fusion, hiking in nature and authentic cultural activities that allow you to truly experience and deeply connect with the island. Coupled with the absolutely stunning and bespoke residences at our luxury wellness resort we guarantee our guests an exceptional stay that they will remember for a lifetime.
Doesn't this sound like a refreshing idea? Start planning your luxury getaway today.
Contact a Point reservationist for more information about planning and customizing a personalized and soulful yoga retreat for yourself or family and friends.