Friday 11 March 2022
After 5 weeks of intense training, the culinary students of The Point at Petite Calivigny Private Residence Club's Culinary Centre of Excellence concluded their training programme on Friday 4th March 2022.
Over the course of the training programme, the candidates' new skills were put to the test when tasked with preparing unique gourmet dishes for press tours and select food connoisseurs in Grenada. "We were pleased to see the immense progress of the students and the application of their new skills to plan and execute special events. The candidates were dedicated, hard-working and eager to learn and it was quite evident in the quality of the finished product", said Dr. Christopher Ashby, Chairman of The Point.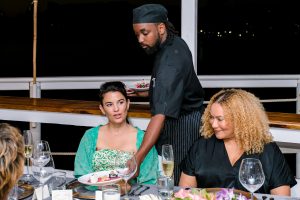 With a key focus on fine dining, the main goal of this inaugural workshop was to teach students specific and cutting-edge techniques for creating simple and exotic flavours in foods incorporating the use of local herbs and spices. Through the workshop, students learned advanced procedures in food preparation; new skills to improve time management; meal planning as well as fundamental training in knife skills, sanitization and hygiene.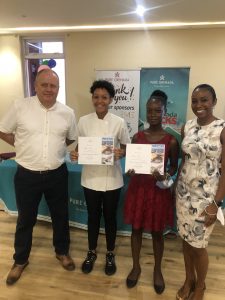 Mya Alexander, who was voted most improved student, stated, "The art of fine dining was an area in which I was keen to improve. My favourite aspect of the programme was working with new ingredients to add exotic flavouring. The training was very educational and has certainly transformed my perspective of food and the culinary arts."
Dr. Ashby intends to host more training programmes throughout the year to be led by expert international chefs. Three coveted spots in these future training workshops were awarded to the top-placing candidates – Karim Doyle, Jade Mapson and Kellona Persue – in the Grenada Tourism Authority's Young Chef, Young Mixologist competition held last December.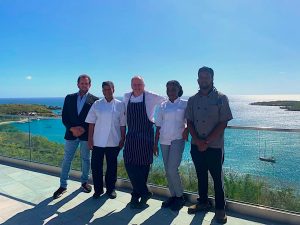 Candidate Rickelle Roberts, resident chef at The Point was pleased to be part of the Culinary Centre's training and having the opportunity to work with Chef Banthorpe. "Learning new and effective techniques in food preparation was the highlight for me and I am excited to use this knowledge to provide an exceptional culinary experience to guests and visitors to The Point."
With the success of this first workshop, The Point will open the doors of its culinary workshop so aspiring and talented Grenadian chefs will have the opportunity to explore this culinary adventure with fellow students and renowned visiting chefs.