The Point at Petite Calivigny Private Residence Club and Resort, the newest addition to Grenada's luxury resort accommodation portfolio, announces the launch of its Culinary Centre of Excellence. Through the Culinary Centre of Excellence, the resort will engage experienced renowned international chefs to host culinary workshops where select candidates from the hospitality industry will be given the opportunity to train in core areas required in the demanding food and hospitality industry.
Four young and aspiring chefs were selected to participate in the workshop including the three top performers in the Grenada Tourism Authority's 'Young Chef, Young Mixologist' competition held in December of 2021. The first culinary workshop will run from Monday 31st January to February 28th, 2022 and will culminate with two showcase menu tasting cocktail events and a private dinner.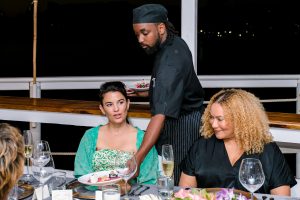 "In July of 2021, Grenada was named the world's first Culinary Capital by the World Food Travel Association (WFTA). This centre of culinary excellence was launched in response to our guests' requests for unique and high quality dining options  during their stay in Grenada.  In our continuing efforts to differentiate our service and offerings, we are embarking on a unique initiative to create a new culinary paradigm while creating truly memorable dining experiences for our food enthusiasts", commented Dr. Christopher Ashby, Chairman of The Point.
The first workshop will feature Executive Chef, Mark Banthorpe who has over 20 years' experience providing world-standard cuisine incorporating local ingredients. The four selected candidates will receive highly specialized training in the areas of meal preparation, purchasing, menu design, plating, food pairings and etiquette.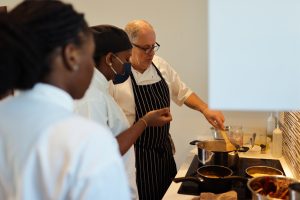 Petra Roach, Chief Executive Officer of the GTA commented, "We are thrilled to collaborate with The Point at Petite Calivigny on this unique initiative which will no doubt support our country's future chefs on their growth path to excellence. Grenada's designation as the first Culinary Capital of the World is an accolade we are proud of and will continue to develop to cement our position as a renowned name in the culinary world."
The workshop candidates are eager to begin their training and will be given various opportunities to present their new skills to select audiences throughout the course of the programme.